Useful Links
You may find these organisations helpful:
United Kingdom Council for Psychotherapy
The UKCP's purpose is to promote the art and science of psychotherapy for the public
benefit; to promote research and education in psychotherapy and disseminate the results of any such research; and to promote (or assist in the promotion, preservation and protection of public health by encouraging) high standards of training and practice in psychotherapy and the wider provision of psychotherapy for the public benefit.
Website: www.psychotherapy.org.uk
British Association for Counselling and Psychotherapy
BACP provides advice on a range of services to help meet the needs of anyone seeking information about counselling and psychotherapy.
Website: www.bacp.co.uk
Association of Therapeutic Communities
ATC acts as a focus for information, debate, training and support – for anybody who wants their milieu to have a therapeutic effect on the residents, patients or clients; or for anyone who works in a therapeutic community.
Website: www.therapeuticcommunities.org
St James's House
St James's House provides services in employment, training, adult education, mental health recovery and social inclusion.
Website: www.sjh.org.uk
Camden and Islington Providers Forum
CIPF is a coalition of voluntary organizations working in the field of mental health in Camden and Islington.
Website: www.cipf.org.uk
The Yellow Heart Trust
The Arbours Association has a strategic partnership with the charity 'The Yellow Heart Trust'. Website: www.yht.org.uk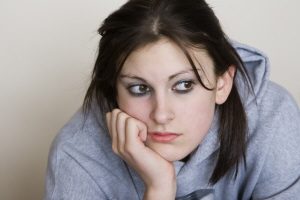 The Arbours Association
are looking to recruit
Two Clinical Coordinators
for St Gabriel's Road non-residential therapeutic community in Willesden Green (NW2).
This new therapeutic community will support individuals with complex, severe and comorbid presentations who require an alternative option to primary care.
The Clinical Coordinators will jointly lead the development of and be responsible for the overall clinical and day to day management of St Gabriel's therapeutic community.
Applicants should be qualified psychoanalytic psychotherapists with experience of working in therapeutic communities.
These are both part time posts (approx 10 hours per week), remuneration is £17,600 per annum.
For an application pack, please phone: (020) 8340 7646 or email at info@arboursassociation.org
The closing date for the receipt of applications is Monday 26th November 2018.
Interviews will be held on Thursday 29th November 2018
Arbours Association is an equal opportunities employer Charity No 263608