Psychotherapy Service
Arbours offer help with a range of emotional problems including those relating to critical life events.
These critical event might be bereavement, anxiety, depression, marital breakdown, redundancy, abuse, eating disorders, gender, race and sexual issues. Our aim is to encourage people to come to us as a first rather than a last resort.
You can make an appointment for an initial consultation by contacting our central office located in North London Tel:  020 8340 7646 or by emailing : info@arboursassociation.org. If you prefer you can simply complete our enquiry form.
Please note our email reply may land in your spam/junk folder – please check. If you do not hear from us within 48 hours, please call or email the central office as detailed above.
See also: Our Frequently Asked Questions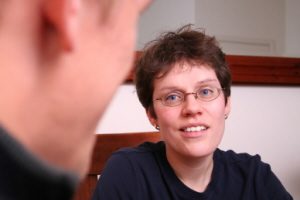 The Arbours Association
A long established mental health organisation based in North London (N8) urgently needs a full time Facilitator/Support Worker (£20,176 per annum)
FT (40 hours including 2 hours of paid study leave) + 2 sleep-in per week
The Arbours Association provides therapeutic communities (psychodynamic approach) and supported housing for individuals in emotional distress. We are looking to recruit a Facilitator/Support Worker to help further our work.
This is a varied post assisting people with mental health problems in a residential setting. The ideal candidate will have experience or formal training in mental health issues and/or psychotherapy and is looking for an alternative approach to mainstream care. Sleep-in work is essential. In-house training is offered with this post.
To request for an application pack, please send an email to: info@arboursassociation.org
Closing date for receipt of applications: 15/02/19
Interviews will be held on the 21/02/19
The Arbours is an equal opportunity employer
Charity No 263608