F.A.Q.
What is Psychoanalytic Psychotherapy?
This kind of therapy enables you to express and resolve difficult life problems and feelings. You will have a safe space and a confidential setting to talk through your problems and come to understand them more fully. Through the relationship with the therapist, talking, using memories, dreams and feelings, your immediate and long-standing concerns and relationships can be explored.
Also, the process of understanding present perceptions, expectations and unhelpful repeated patterns of behaviour can often reveal how they are related to past experiences. The supportive, understanding relationship with the therapists will help to facilitate this awareness and enable you to work towards resolving your difficulties.

How Do I Begin?
You start with an initial consultation with an experienced psychotherapist at their consulting rooms in North London, when your concerns and needs will be discussed.
Following this initial consultation there are a number of possible outcomes:
individual long or short term psychotherapy – we are often able to refer you to a therapist working in your area
group psychotherapy
couple and family therapy
other Arbours facilities – we provide residential care in our therapeutic communities.
Arbours Therapists

Our psychotherapists are all registered practitioners with the United Kingdom Council for Psychotherapy. They come from a variety of cultural and language backgrounds and are sensitive to issues around sexual identity, ethnicity and disability.

Fees

We charge fees on a sliding scale, and you may be able to have low fee therapy according to your circumstances. This can be discussed at the initial consultation if the low fee therapy is available at the time.

Making an Appointment
You can make an appointment for an initial consultation by contacting our central office located in North London Tel: 020 8340 7646, 020 8348 6466 or email: info@arboursassociation.org. or if you prefer you can complete our on-line referral form.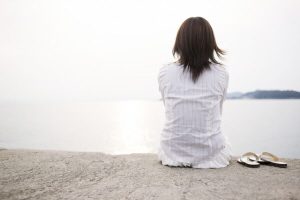 The Arbours Association
A long established mental health organisation based in North London (N8) urgently needs a full time Facilitator/Support Worker (£20,176 per annum)
FT (40 hours including 2 hours of paid study leave) + 2 sleep-in per week
The Arbours Association provides therapeutic communities (psychodynamic approach) and supported housing for individuals in emotional distress. We are looking to recruit a Facilitator/Support Worker to help further our work.
This is a varied post assisting people with mental health problems in a residential setting. The ideal candidate will have experience or formal training in mental health issues and/or psychotherapy and is looking for an alternative approach to mainstream care. Sleep-in work is essential. In-house training is offered with this post.
To request for an application pack, please send an email to: info@arboursassociation.org
Closing date for receipt of applications: 15/02/19
Interviews will be held on the 21/02/19
The Arbours is an equal opportunity employer
Charity No 263608